Trustees of the Norfolk Archives and Heritage Development Foundation (NORAH) make decisions about the charity's activities of NORAH. Administrative and secretarial support is provided by the Norfolk Record Office.
---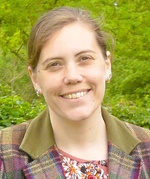 Natalie Butler, Chair of the Board of Trustees
Natalie Butler is a freelance Historical Researcher and Heritage Consultant. She completed her BA(Hons) in History & History of Art and MA in Landscape History at the University of East Anglia. She has previously worked for the Norfolk Museums and Archaeology Service and the National Trust, and now enjoys the excitement of working on projects throughout East Anglia.
Natalie is passionate about local history; she volunteers for the Church Conservation Trust as a Site Inspector, regularly visiting five churches in Norfolk under her care. She has a particular interest in settlement patterns in East Anglia from the mid-Anglo Saxon period to the early Medieval. Natalie is excited to see NORAH working with organisations to realise the full potential of Norfolk's rich archival resource.
---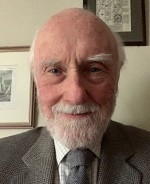 John Alban
Dr John Alban is an Honorary Senior Lecturer in the School of History at the University of East Anglia, and was formerly County Archivist of Norfolk, 1997-2013. He has served on the boards of numerous cultural organizations, including as a Director and Trustee of the East of England Museums, Libraries and Archives Council, and as Chairman of the East of England Regional Archives Council.
Before moving to Norfolk, John was City Archivist of Swansea, and taught courses in local history, medieval Latin and palaeography for many years at the Universities of Swansea and Cardiff. His PhD thesis (University of Liverpool, 1976) was on 'National Defence in England, 1337-89′ and he has published extensively on aspects of local history, heraldry, archives and the Hundred Years' War. He holds fellowships of the Society of Antiquaries, the Royal Historical Society and the Historical Association.
---
Michael Chenery of Horsburgh
Michael represents the Docking Division on Norfolk County Council. He is also a Councillor for the Borough Council of King's Lynn and West Norfolk, representing Rudham Ward. Michael was the Vice-chairman of the Norfolk Records Committee and has a long standing interest in history, especially genealogy and heraldry.
---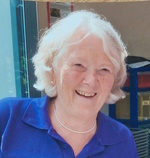 Helen Green
Helen is Girlguiding Norfolk's County Archivist and the lead volunteer at their Archive Resource Centre (the ARC) in Coltishall. Helen comes from a teaching background and has a passion for Girlguiding; she has been County Commissioner for Norfolk in the past. Her interest in archives increased as a result of living history camps developed to help young people engage in heritage. This interest has grown as a result of many boxes in lofts needing an accessible home; as a result the ARC was built seven years ago. It is the first purpose-built archive/museum dedicated to girlguiding in the UK. The team is very proud to have just been awarded Full Museum Accreditation and are grateful to NRO and NorAH for support and encouragement along the way.
---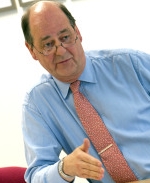 Brian Horner
After a long career working in the voluntary sector and local government, Brian retired after 10 years as the Chief Executive of Voluntary Norfolk. During his time there the charity developed into one of the leading voluntary sector support organisations in the country, supporting volunteers and voluntary organisations, working in partnership with voluntary and public sector organisations both locally and nationally, and building the charity's business support activities from scratch. Brian brings strengths in governance, strategic planning, and fundraising to the Foundation, and is currently the Treasurer for NorAH. Brian is keen to see the Archives service further develop its community engagement work. Having a long-standing interest in local and national history he is also a trustee with Norfolk Museums Development Foundation where he was the charity's Company Secretary for a number of years.
---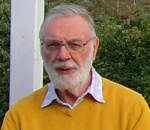 Christopher Kemp
Christopher was a South Norfolk District Councillor 2003-2019 and was Chairman the Norfolk Records Committee 2012-19. Christopher has a long standing interest in history. In 2009, the University of East Anglia awarded Christopher a PhD for his research into Tudor and Stuart History. Christopher is a retired solicitor and is currently working on a glossary for Archivists, Librarians, Genealogists and Historians of all disciplines which he hopes to publish in 2025.
---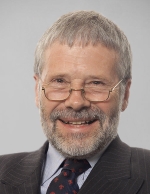 Alan Steynor
Alan has lived in Norfolk for fifty years. He has an academic background as a historian, having read history at Corpus Christi College, Cambridge. After graduating, he taught history at Norwich School before being called to the Bar in 1975. While teaching in Norwich, he was a frequent visit to the record office when it was in the central library, studying medieval archives. In his subsequent professional career, Alan has worked as a barrister and a part-time member of the judiciary. He is a member of Keating Chambers in London specialising in building contract disputes and property law.
---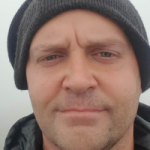 Julian White
Julian currently works as a researcher in the areas of history and current affairs, with a particular interest in political archives. He is also the communications officer for the Ramblers in Norfolk and has a similar role for the Norfolk and Suffolk Long Distance Walkers Association.
---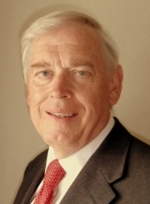 Peter Williams CBE
Peter retired as Chief Executive of The Quality Assurance Agency for Higher Education (QAA) in 2009, after a career in and around higher education administration, including as Deputy Secretary of the British Academy and Secretary of the University of Leicester Medical School. He is a Past Master and Treasurer of the Worshipful Company of Educators and currently a trustee of The Educators' Trust and the Heritage Education Trust, Honorary President of the British Accreditation Council, and a churchwarden. He was also previously Chair of the Leicester Group of the Victorian Society.
Peter now lives near Honing. He is keen to see NORAH develop the potential of local archives and records to enrich the lives of the county's population by revealing the histories of its forebears and the places where they lived.